On Thursday, September 8th 2022, Unpad International Office held the International Day 2022 event titled "EXPADTRIATS: Expanding Unpad Through International Arts". This event was held at the Unpad Rectorate Building and was attended by more than 300 visitors. The opening ceremony represented performances from international students and was enlivened by more than 100 visitors un Bale Sawala. With 10 country booths and 11 education booths, visitors can experience the delicacy of food from various countries and get lots of information and interesting offers from various education institutions.
Besides the interesting art performances and exhibitions of educational institutions, the presence of international students from several countries is one of the attractions of this event. The international students came from a number of countries in Asia and the Middle East, such as Afghanistan, China, Japan, Laos, Malaysia, Pakistan, Rwanda, Sudan, Timor Leste, and Yemen. To make the event more entertaining, international students wore their traditional clothes from their respective countries. Country booths were also decorated with their national flags, pictures of their national heroes, and ornaments nuanced their national identity.
Most of them come to study in Indonesia through student exchange programs and KNB scholarships. Student exchange at Universitas Padjadjaran is carried out based on the MoU between Unpad and partner universities. Meanwhile, KNB is a scholarship program given by the Government of Indonesia to developing countries to pursue higher education in Indonesia. What's interesting is that many of the international students understand the Indonesian language even though they are not fluent in Indonesian. This is because of regulations that require international students to study Indonesian when they study at Universitas Padjadjaran.
Irfan is a master degree student from Pakistan who received the KNB scholarship. He is pursuing a master's degree in biotechnology in Universitas Padjadjaran. "Before, I didn't know much about Unpad and Indonesia until I finally found the KNB scholarship program. One of the reasons I chose Universitas Padjadjaran is that they have biotechnology studies. Besides, the university also supports me to do research here."
Hailing drom East Asia, students from Japan are also present at Universitas Padjadjaran through a student exchange program for undergraduate students. Ran Takeda, a student from Akita University, chose the Faculty of Geological Engineering at Universitas Padjadjaran. "I didn't know much about Indonesia before coming here. Therefore, I see the student exchange program at Universitas Padjadjaran as a challenge for me. What I like about Unpad is that they have a good learning system and friendly students. Some aspects in terms of the learning system here can be said to be better than my home University. Indonesian language is also easy to learn, which made me interested in choosing Indonesia for this student exchange program. I wish I could stay in Indonesia longer."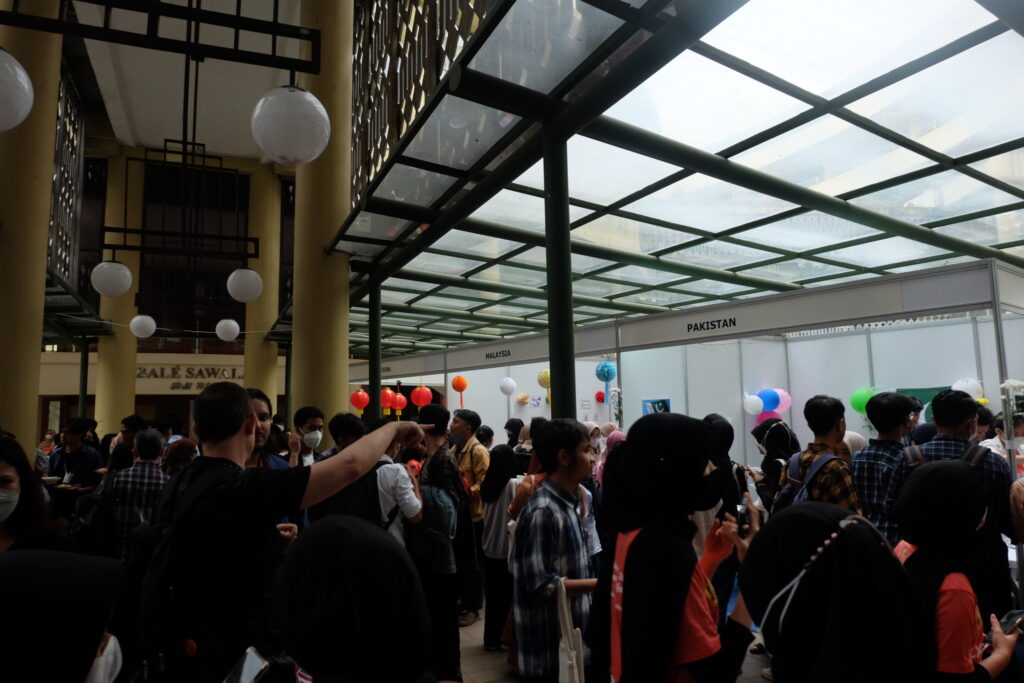 The visitors and international students seemed to enjoy the series of events with faces full of smiles, making the International Day event more exciting.
Penulis : Rifia Azka
Reporter : Rifia Azka
Editor : Fareez Eldacca
160 total views, 2 views today